Out for the Afternoon – With Lunch
Out for the Afternoon – With Lunch
Our MOST POPULAR TOUR still alive and delivering the goods or should we say the wine! Amazing top shelve venues, lunch, wine, cheese, beer and good times. Gather your friends & family and book a date!
Pickup 12 noon (or 11am – 4pm) Perth CBD/Crown/Guildford
(Or at your place – transfer fee may apply)
Lancaster Estate – Premium wine tasting & gourmet cheeseboard
Homestead Brewery – Lunch – individual pizzas with glass wine/beer/cider
(Other lunch options and/or venues are available – please ask!)
Heafod Glen Wines – Premium wine tasting
Belgian Ale House – 4 beer samples with hot wedges
Chocolate Company – optional
5pm Drop off – Guildford/Crown/Perth CBD
(Or back to your place – transfer fee may apply)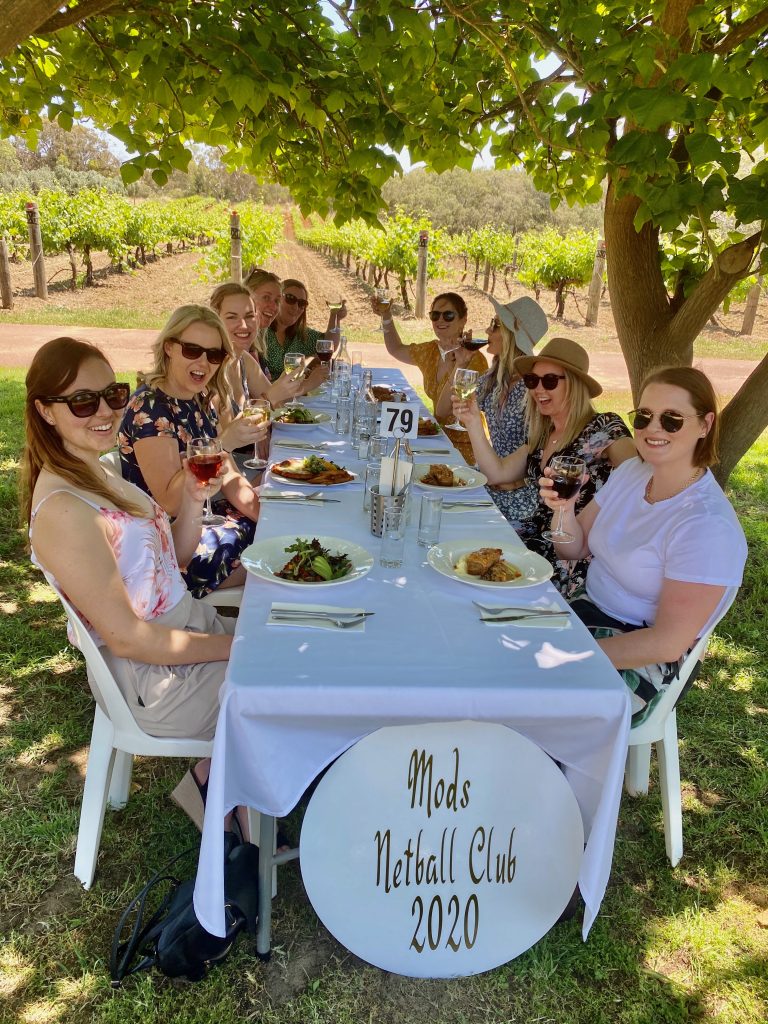 Tour Highlights
Daily 11am to 4pm OR 12 noon to 5pm
10-14 adults $9515+ adults $9040+ adults $85
Swan Valley
Tour Highlights
2/3 wineries with premium wine tasting
Fabulous lunch with wine/beer/cider
Gourmet cheeseboard
Boutique brewery for beer tasting
Baskets of hot wedges
Awesome tour driver/host
Fully inclusive 4 hour tour
Great value for your hard earn dollars!